We're Mahi Gold, coastal-inspired apparel for all the moments that shape your life.
We're a family company with roots in a small coastal town - Chatham. To us, days spent by the water with family and friends are the best days there are. So, we make and curate clothing that's made for those days.
It all started in a shed…
It's true, we held our first trunk show in Becky's grandparents' shed on 4th of July weekend in 2008. We spread the word during the town parade with hand-painted signs and lots of heart.
All these years later we're still guided by the saying that hung above the shed's doors: we can't direct the wind, but we can adjust the sails.
WHAT WE DO
A timeless style
1/3
Classic. Effortless. Confident.
Our approach to style is quite simple: keep it classic and make it last. All our prints are vibrant but versatile to wear in all the moments that shape your life. And our fabrics wash, wear and fit wonderfully so you can rely on them time and again. They're looks that can outlast every sunset, so you can confidently and comfortably enjoy them all.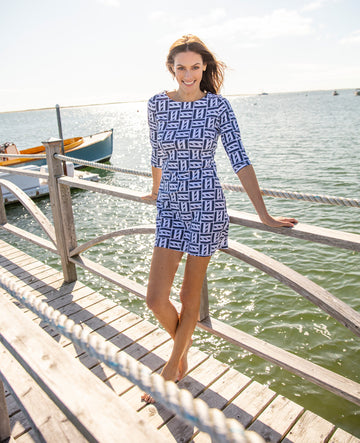 WHAT WE DO
A timeless style
2/3
Born on the beach
It was on the beach where Becky first had the idea to take nautical flags and put them on dresses. Those prints became the heart of our brand, and they're still beloved to this day.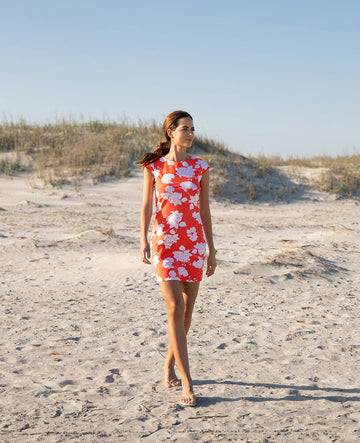 WHAT WE DO
A timeless style
3/3
Beyond the shore
Since then, our style has blossomed beyond the flags but our prints remain inspired by the sights and scenes of the coast. Every color and motif aims to capture the feeling of life in the sun and summers by the shore.
Brands like us, style like you…
Since outgrowing the shed, we've opened four retail locations. In addition to selling our own Mahi brand, we also carry items from like-minded companies through Mahi Gold Outfitters.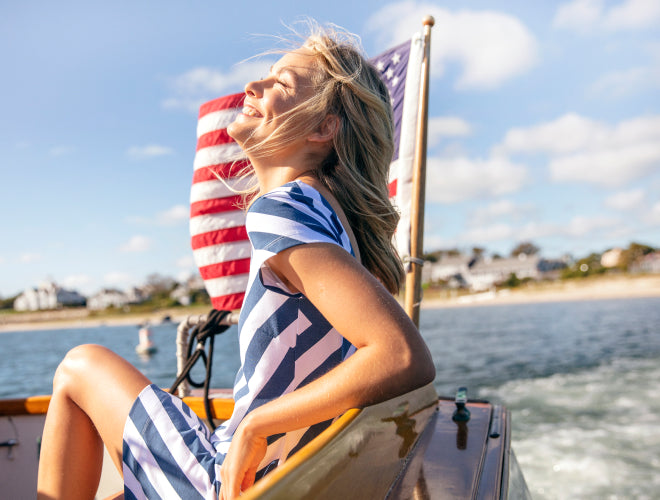 WHENEVER THE WIND BLOWS
From the beach to the boat to the bar and inbetween, all of our looks are made to last. We hope that whenever you wear your Mahi, you feel Chatham's warm breeze at your back and always remember to enjoy the view and the company you keep.
Made in the USA whenever possible, with pride and quality.